Hot Air Balloon Launches New Website
Our marketing consultant has been at it again – feeding us with ideas that involve vast amounts of money and months of development which may or may not pay off in terms of investment. Like the hot air balloon.
"It's all about branding," he said. "Companies don't take it seriously. Imagine a hot air balloon, displaying your logo and your latest publication, flying over London when the crowds are out for the Queen's birthday, showing yourself to the masses and more people than you could possibly hope to reach by placing an ad in a national newspaper, or even on Google or social media."
"But we don't have a logo," we said.
"Then you shall have one," he said.
"And we don't have the resources to pay for a hot air balloon," we said.
"What about a new website?" he said.
"We'll think about it," we said.
As a result of which, we are pleased to announce that the Simon Siabod website now has a new look, thanks to our marketing consultant who has managed the refurbishing. According to his explanation of what he's been up to, "the website has been converted from XHTML to HTML5 and redeveloped using CSS3, JavaScript and responsive design techniques to create a user-friendly website that's easy to navigate on smartphones, tablets and desktops." So there.
But as this conversion progressed, we were somewhat overwhelmed by the range of add-ons and extras which were shown to us as an inducement to spend even more time on the redevelopment, such as slide shows, videos, "transitions and transformations," animated GIFs and talking text. Interesting, but some of this stuff seemed to be gimmicks for the sake of having gimmicks. Wouldn't they load a website with a lot of clutter? Were they really necessary?
"It's all about leverage," he said.
As a concession, we opted for a logo and an animation that's displayed on the home page, constructed using a pile of words and techniques that remain a mystery. Which brings us back to the hot air balloon.
Lacking the resources to pay for a real one, we were persuaded to go for a virtual one. And our marketing consultant came up with this: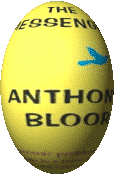 "It's totally daft," we said.
"Show it on your home page," he said. "The eye looks like a basket. I could add some ropes, make it look even more…"
"Stop!" we said. "We don't want this. It'll drive people mad. It's driving us mad. Look at it!"
And he did. For countless enumerations.
"Hmm," he said. "You're right. It's totally daft."
So we thought we'd show it here. As an example of "implanting your brand by leveraging your assets to maximize optimum output strategies" when you haven't got the resources to pay for a hot air balloon.
May 2016

top
The Value of Words
In July 2014, the ALCS (Authors' Licensing & Collecting Society) published a report on the earnings of professional authors, professional authors being defined as "people who dedicate the majority of their time to writing." The report was based on research carried out by Queen Mary College, University of London, with the aim of updating previous research on the topic carried out in 2007. About 2,500 writers took part in the research, and the participants included members of the ALCS, the NUJ, the Society of Authors, and the Writers Guild of Great Britain.
In comparing the previous results with the latest results, the research found that "the average incomes earned by both professional authors and all writers have dropped significantly." The surveys show a drop of 29% in real terms in a professional author's typical income from writing, comparing 2005 to 2013. In 2005, the median income of professional authors was £15,450. In 2013, the figure had fallen to £11,000.
In tandem with this drop in earnings, the surveys also show a fall in the number of professional authors whose income stems solely from writing. The report states: "For the majority of people, their 'profession' and the way that they earn money are one and the same thing. For writers however this is increasingly often not the case. In 2005, 40% of professional authors earned their income solely from writing. By 2013, this had dropped to just 11.5%."
And what of the digital market? Not much in the way of good news there: "Whilst the amount of money authors are earning from digital publishing has increased, overall, the survey found that authors' incomes are falling in real terms. Digital opportunities may be out there but authors are yet to receive the full financial benefits of this growing sector."
More recently on this topic, the ALCS published an article last month on the gap between the UK's highest-earning authors and those on the lowest incomes, referring to an item in The Times on the marketing priorities of the big publishers, and also to The Bookseller's Annual Review, "which showed that in spite of the lowest author earnings recorded in a decade, the highest-paid authors are doing better than they ever have, with a record number of billionaires being reported."
In short, the rich get richer whilst the poor get poorer. A reflection of society as a whole then, one might say.
And on the subject of microcosms, we turn to our "not on the Bookseller's rich list" author Anthony Bloor, but a professional author nonetheless, and one who has somehow managed to survive on earnings derived mainly from writing. From the horse's mouth:
"Yes, my earnings have come from a number of sources but, in recent times at least, mostly from writing. For the last couple of years I've been writing news stories on environmental themes for a corporate client, and maintaining a couple of websites for them as well. But the company has shifted its centre of operations, installed an in-house marketing team, and decided my services are no longer required. Worse, practically all the stuff I'd written for them has disappeared from the airwaves in a re-branding exercise, so there's nothing to show what I've been doing for the last two years. I've now restored all the items on a new website but the work of re-writing and setting it all up etc has taken an enormous amount of unfunded time. If I'd been invoicing for the work, the whole lot would have cost about £3,000. I'm hoping for donations to help me out here. There's the equivalent of two full-length novels up there; probably more."
So there you have it. The author's new website, comprising news stories on environmental and sustainability issues (fact not fiction), is up and running and called ENA UK, which stands for 'Environmental News Archive (UK).' Please take a look at the website and, if you recognise the value of words, please make a donation for the work of our "getting poorer by the minute" author. There's a PayPal link for making donations on the ENA UK website.
February 2016
top